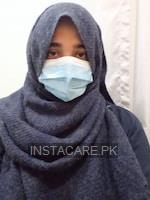 Assist. Prof. Dr. Saba Akram
Radiologist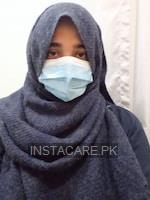 Assist. Prof. Dr. Saba Akram - Radiologist
FCPS, MBBS
Visit Doctor
Komplett Laser and Healthcare
Monday

5:00pm - 7:00pm

Tuesday

5:00pm - 7:00pm
Wednesday

5:00pm - 7:00pm

Thursday

5:00pm - 7:00pm

Friday

5:00pm - 7:00pm

Saturday

5:00pm - 7:00pm

Sunday
Qualification:

MBBS from Rawalpindi Medical College, 2008

FCPS (Diagnostic Radiology) from College of Physicians and Surgeons , 2015.
Komplett Laser and Healthcare
Head of Radiology Department.

Assist. Prof. Dr. Saba Akram is a Radiologist. She is having over 10 years of experience in the field of Radiology and practices at Komplett Laser and Healthcare. Her field of interest includes Abdominal Ultrasound, All Types Of Ultrasound, Arterial, Venous, Breast Ultrasound, Carotid Ultrasound, Charges Depend upon the Type of Ultrasound, Cranial, Doppler Ultrasound, Gynecological Ultrasound, Obstetrical Ultrasound, Thyroid Scan, TVS.
Frequently Asked Questions
Similar Radiologist in Lahore
Top Specialities in Lahore
Top Radiologist in Lahore Areas
Top Hospitals in Lahore
Radiology Pathology Labs in Pakistan
Popular Labs in Pakistan