Last Updated On Wednesday, August 17, 2022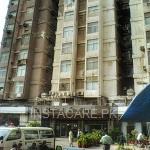 Taj Medical Complex
M.A Jinnah Road Opposite Capri Cinema, Jacob Lines, Karachi
Top Specialities in Taj Medical Complex
About Taj Medical Complex
Taj Medical Complex was founded in 2000. It is located at M. A. Jinnah Road, Saddar, Karachi.
Timing
Taj Medical Complex offers 24/7 hours of emergency services.
Consultation Fee
The average consultation fee at House of Pebbles ranges from 1000 - 1500 RS.
Taj Medical Complex services
Taj Medical Complex provides 40 plus service of in which the provide the service of ICU, Diagnostic imaging, Pharmacy, Neonatal ICU, Lithotripsy, Pathological Lab, Radiology, Arthritis, Arthritis Management, Artificial Teeth, Back Pain, Bariatric Surgery, Bleaching, Bone Trauma, Braces, Breast Surgery.
Consultants
Taj Medical Complex has experienced medical specialties. They provide excellent health services for all patients but if you want a hassle-free and quick appointment at Taj Medical Complex, doctors consult through Instacare. Pk
Frequently Asked Questions
Top Specialities in Karachi
Similar Hospitals in Karachi
Top Labs in Pakistan