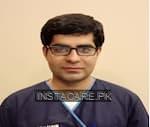 Dr. Nauman Rahi
Cardiologist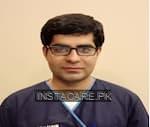 Dr. Nauman Rahi - Cardiologist
MBBS, FCPS (Cardiology)
Visit Doctor
Chughtai Medical Center ( Askari 11)
Monday

4:00pm - 6:00pm

Tuesday

4:00pm - 6:00pm
Wednesday

4:00pm - 6:00pm

Sunday
Experience:
Avicenna Hospital
Army Cardiac CMH
Fatima Memorial Hospital
Hoiy Family Hospital Rawalpindi.
Dr. Nauman Rahi
is a Interventional Cardiologist
. He is having over 5 years of experience in the field of Cardiology
and practices at
Chughtai Medical Center ( Askari 11)
.
His field of interest includes Angina, Arrythmias, Atherosclerosis, Atrial Fibrillation, Cardiac Arrest, Cardiology Diseases, Cardiovascular Diseases, Heart Attack, Heart Failure, Hypertension, Myocardial Infarction (MI), Palpitations, Pulmonary Edema, Rheumatic Heart Disease.
Frequently Asked Questions
Similar Cardiologist in Lahore
Top Specialities in Lahore
Top Cardiologist in Lahore Areas
Top Hospitals in Lahore
Radiology Pathology Labs in Pakistan
Popular Labs in Pakistan