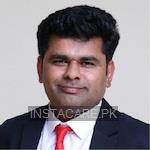 Dr. Qurban Hussain
Diabetologist
SCE Endocrinology and Diabetes (UK), MBBS, MRCP (UK), FCPS (Medicine)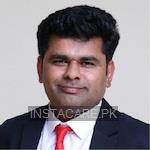 Dr. Qurban Hussain - Diabetologist
SCE Endocrinology and Diabetes (UK), MBBS, MRCP (UK), FCPS (Medicine)
Visit Doctor
Chughtai Medical Center (Awaisia Housing Society)
Monday

6:00pm - 8:00pm

Tuesday

6:00pm - 8:00pm
Wednesday

6:00pm - 8:00pm

Thursday

6:00pm - 8:00pm

Friday

6:00pm - 8:00pm

Saturday

6:00pm - 8:00pm

Sunday
Al Fazal Medical & Dental Care
Monday

4:30pm - 5:30pm

Tuesday

4:30pm - 5:30pm
Wednesday

4:30pm - 5:30pm

Thursday

4:30pm - 5:30pm

Friday

4:30pm - 5:30pm

Saturday

4:30pm - 5:30pm

Sunday
Qualification:

MBBS
FCPS (Medicine)
MRCP (UK)
SCE Endocrinology and Diabetes (UK).
Experience:
CHUGHTAIMEDICAL CENTER
ALFAZALMedical and Dental Care
Dr. Qurban Hussain
is a Diabetologist and Endocrinologist. He is having over 12 years of experience in the field of Diabetes and Endocrinology and practices at
CHUGHTAI MEDICAL CENTER
and
ALFAZAL Medical and Dental Care
. His field of interest includes Cardiology Medicine, Diabetes Management, Osteoporosis Management, Thyroid Treatment.
Frequently Asked Questions
Similar Diabetologist in Lahore
Top Specialities in Lahore
Top Diabetologist in Lahore Areas
Top Hospitals in Lahore
Radiology Pathology Labs in Pakistan
Popular Labs in Pakistan