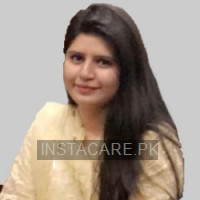 Ms. Sumbal Zafar
Speech Therapist
MSC (Applied Psychology), MS (Speech & Language Pathaology)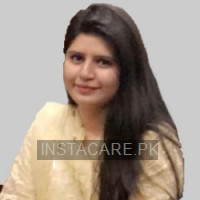 Ms. Sumbal Zafar - Speech Therapist
MSC (Applied Psychology), MS (Speech & Language Pathaology)
Visit Doctor
Pulse Medical Complex (Paragon City)
Monday

3:00pm - 5:00pm

Tuesday

3:00pm - 5:00pm
Wednesday

3:00pm - 5:00pm

Thursday

3:00pm - 5:00pm

Friday

3:00pm - 5:00pm

Saturday

3:00pm - 5:00pm

Sunday
MSc (Applied Psychology)

MS (Speech & Language Pathology).
Pulse Medical Complex as Speech and Language Pathologist, Psychologist.

Ms. Sumbal Zafar is a Speech Therapist. She is having over 5 years of experience in the field of Speech & Language Pathology. She practices at Pulse Medical Complex (Paragon City). Her field of interest includes Autism Spectrum Disorder, Tongue Thrust, Voice Therapy, Vocal Cord Dysfunction, Stroke Rehabilitation, Articulation Therapy, Cleft Lip, Feeding And Swallowing Disorders, Hearing Impairment, Language Disorder, Oral Motor Exercise, Oral Motor Kinesio Taping, Play Therapy, Speech Sound Disorder, Vocal Fold Paralysis, Vocal Nodules.
Frequently Asked Questions
Similar Speech Therapist in Lahore
Top Specialities in Lahore
Top Speech Therapist in Lahore Areas
Top Hospitals in Lahore
Radiology Pathology Labs in Pakistan
Popular Labs in Pakistan