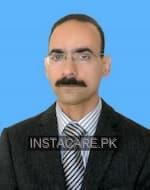 Dr. Brig Naeem Raza (R)
Dermatologist
FCPS, MCPS, D. Derm, MBBS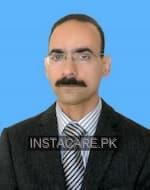 Dr. Brig Naeem Raza (R) - Dermatologist
FCPS, MCPS, D. Derm, MBBS
Visit Doctor
Medics Clinics and Diagnostic Center
bharkral plaza Mehfooz Rd, Mehfooz Road, Rawalpindi
---
Monday

2:00pm - 6:00pm

Tuesday

2:00pm - 6:00pm
Wednesday

2:00pm - 6:00pm

Thursday

2:00pm - 6:00pm

Friday

3:00pm - 6:00pm

Sunday
MBBS from Army Medical College, Rawalpindi

D Derm from AFPGMI
MCPS from CPSP
FCPS from CPSP.
Experience:
Medics Hospital, Bhakral Plaza, Mehfooz Road, Saddar - Rawalpindi as Consultant Dermatologist.
Dr. Brig Naeem Raza (R) is a Dermatologist. He is having over 29 years of experience in the field of Dermatology and practices at Medics Clinics and Diagnostic Center. His field of interest includes Microneedling, Acne Scar Treatment, Hydrafacial, Chemical Peeling, Removal Of Moles & Warts, CO2 Fractional Laser, Cryotherapy And Electrocautery, Q Switch, Prp Derma Pen, Carbon Facial, Pigmentation And Skin Lightening, Dermatitis, Hyperhidrosis, Men's Skin Conditions, Rashes, Sun Damage, Acne, Adult And Paediatric Dermatology, Alopecia Areata, Bacterial Infections, Carbon Peel, Electrocauteri, Folliculitis, Laser And Facial Aesthetician, Laser Hair Removal, Laser Treatment, Melasma Treatment, Microdermabrasion, Nail Infections, PRP And Endoret For Hairs, RF For Skin Tightening, Skin Surgery And Diagnostic Biopsy, Skin Tone Improvements, Tinea Capitis, Vitiligo Treatment, Wart Removal.
Patient Feedbacks
Frequently Asked Questions
Similar Dermatologist in Rawalpindi
Top Specialities in Rawalpindi
Top Dermatologist in Rawalpindi Areas
Top Hospitals in Rawalpindi
Radiology Pathology Labs in Pakistan
Popular Labs in Pakistan