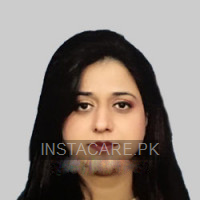 Dr. Nazia Ahmad
Hematologist
MBBS, M. Phil (Pathology)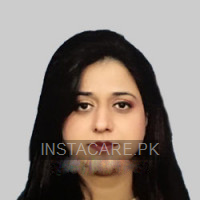 Dr. Nazia Ahmad - Hematologist
MBBS, M. Phil (Pathology)
Visit Doctor
Pulse Medical Complex (Paragon City)
Monday

7:00pm - 10:00pm

Tuesday

7:00pm - 10:00pm
Wednesday

7:00pm - 10:00pm

Thursday

7:00pm - 10:00pm

Friday

7:00pm - 10:00pm

Saturday

7:00pm - 10:00pm

Sunday
MBBS from University of Health Sciences, Lahore

M. Phil (Pathology) from University of Health Sciences, Lahore.
Paragon Medical Complex, Lahore as Consultant Haematologist / Pathologist.
Dr. Nazia Ahmad
is a Hematologist. She is having over 15 years of experience in the field of Hematology and practices at
Pulse Medical Complex (Paragon City)
. Her field of interest includes
Autoimmune Thrombocytopenia, Immune Thrombocytopenia (ITP), Pediatric Thrombocytopenia, Thrombocytopenia (low Platelet Count), Thrombocytopenia, Thalassemia, Acute Lymphocytic Leukemia, Acute Myelogenous Leukemia, Amyloidosis, Aplastic Anemia, Autoimmune Hemolytic Anemias, Benign Hematologic Conditions, Bleeding Disorders, Castleman Disease, Chronic Lymphocytic Leukemia, Chronic Myelogenous Leukemia, Chronic Myelomonocytic Leukemia, Cryoglobulinemia, Cutaneous T-Cell Lymphoma, Essential Thrombocythemia, Fanconi Anemia, Hairy Cell Leukemia, Hemoglobinopathies, Hereditary Hemolytic Anemias, Hodgkins Lymphoma, Hypereosinophilic SyndromeIron Deficiency Anemia, Large Granular Lymphocyte Disorders, Lymphoma, Macroglobulinemia, Monoclonal Gammopathy Of Undetermined Significance (MGUS), Multiple Myeloma, Myelodysplastic Syndromes, Myelofibrosis, Myeloproliferative Disorders, Natural Killer Cell Leukemia, Non-Hodgkins Lymphoma, Osteosclerotic Myeloma, Paroxysmal Nocturnal Hemoglobinuria, Pediatric White Blood Cell Disorders, Poems Syndrome, Polycythemia Vera, Sickle Cell Anemia, Systemic Capillary Leak Syndrome, Systemic Mastocytosis, Thrombocytosis, Vitamin Deficiency Anemia, Von Willebrand Disease, Waldenstrom Macroglobulinemia, White Blood Cell Disorders, Clotting Disorders, Coagulation.
Frequently Asked Questions
Similar Hematologist in Lahore
Top Specialities in Lahore
Top Hematologist in Lahore Areas
Top Hospitals in Lahore
Radiology Pathology Labs in Pakistan
Popular Labs in Pakistan